Matt Hetherington: Bio
Edit
It was at the age of 10 years old that Matt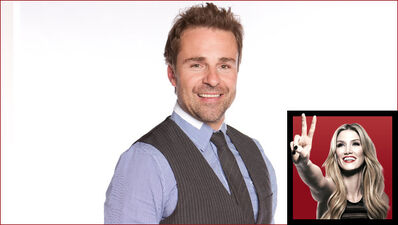 Hetherington started playing drums and felt his purpose was to make lots of people happy through his music. After a while Matt felt he needed the freedom to run around stage and really affect the audience, he knew he couldn't do this and play the drums at the same time. In high school the opportunity for him to finally become the front man came about after the lead singer decided to head overseas. Matt never looked back. For the past 23 years, Matt has performed hundreds of live gigs, some of them being the 2010 AFL Grand Final and singing Little Richard songs in the mega musical
Happy Days
. Matt is at his happiest when he's out the front of a great band tearing into a great rock song in front of many happy faces. If this artist isn't out playing a gig at the pub then he's sitting there watching a game of AFL.
Ad blocker interference detected!
Wikia is a free-to-use site that makes money from advertising. We have a modified experience for viewers using ad blockers

Wikia is not accessible if you've made further modifications. Remove the custom ad blocker rule(s) and the page will load as expected.