Seal is a British Soul and R&B singer-songwriter, of Nigerian and Brazilian background. Seal has won numerous music awards throughout his career,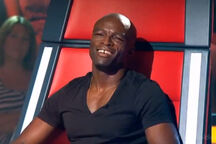 including three Brit Awards—winning Best British Male in 1992, four Grammy Awards, and an MTV Video Music Award. Seal is known for his numerous international hits; the best known being "Kiss from a Rose", which appeared in the soundtrack to the 1995 film Batman forever. He has sold more than 20 million albums worldwide.
The Voice
Edit
On November 23, 2011, Seal was confirmed as one of the four vocal coaches in the Australian version of the reality singing competition The Voice
Seal's love of music is based on "the song". For him, each day brings a new chance to hear a great song or create a great song. Always the first to acknowledge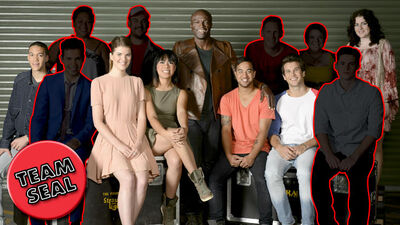 his good fortune to work with some of the world's best producers and artists in his career, Seal joined
The Voice
because he believes he can give something back. Seal is anxiously waiting for the voice that makes him believe and changes him. He believes deeply that
The Voice
speaks to the very fundamentals of music... that you should form an opinion based on what you hear, rather than what you see.
Team Seal
Edit
| Name | In/Out |
| --- | --- |
| Karise Eden | WINNER OF THE VOICE |
| Chris Sebastian | Out (Live Rounds) |
| Michael Duchesne | Out (Live Rounds) |
| Emma Birdsall | Out (Live Rounds) |
| Sam Ludeman | Out (Live Rounds) |
| Fatai Veamatahau | Out (After Top 8) |
| Casey Withoos | Out (Battle Rounds) |
| Yshrael Pascual | Out (Battle Rounds) |
| Paula Parore | Out (Battle Rounds) |
| Mitchell Thompson | Out (Battle Rounds) |
| Kieran Fraser | Out (Battle Rounds) |
| Anthony Dellamarta | Out (Battle Rounds) |
Ad blocker interference detected!
Wikia is a free-to-use site that makes money from advertising. We have a modified experience for viewers using ad blockers

Wikia is not accessible if you've made further modifications. Remove the custom ad blocker rule(s) and the page will load as expected.